Village Youth Center is equipped with basketball, volleyball and roller skating equipment. It hosts the Waiilatpu Pathfinder Club throughout the scouting season as well as the Walla Walla Valley Camps in the summer. 
For information on renting the Village Youth Center for events and parties call the Village Church office at (509) 525-0882 or email office@villageadventist.org.  
Public Skate Hours:
First & Third Saturdays: 7:00-9:00 p.m., first Saturday in October- Mid-March 
Private Skating Events Saturday evenings  may be booked second and fourth Saturdays, Mid-September - Mid March.  For times and availability, call 509=525-0882.
Address
36 S.W. 8th St.
College Place, WA 99324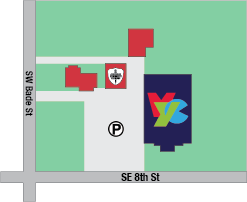 Calendar