Village Youth Center is equipped with basketball, volleyball and roller skating equipment. It hosts the Waiilatpu Pathfinder Club throughout the scouting season. 
For information on renting the Village Youth Center for events and parties call the Village Church office at (509) 525-0882 or email office@villageadventist.org.  The Village Youth Center is closed at this time due to the pandemic.
New Update for Youth Center:
All activities and private events have been canceled until further notice. We apologize for the inconvenience to our patrons. Our first priority is the safety of everyone.  Thank you for your understanding. 
Address
36 S.W. 8th St.
College Place, WA 99324                                                                                                                                                                                                                                                    509-525-0882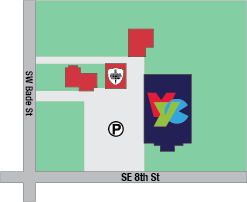 Calendar